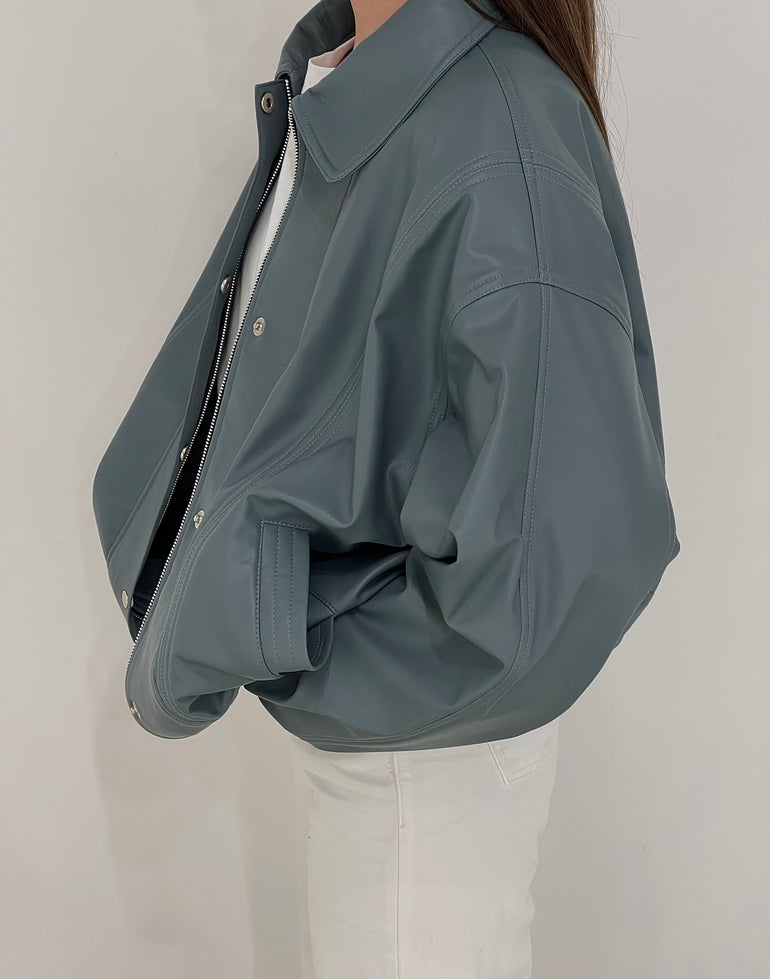 Description
Bomber jacket is made of 100% faux leather. Oversized fit. Black lining inside. There are two patch pockets on the sides. Product is made in Lithuania. Model is 172cm and wearing S/M size.

Returns
If you wish to return or replace the purchased item, you can do so within 14 days of the date of the item's withdrawal in perfect condition and accompanied by the original invoice. Sale items are not refundable nor exchanged.
The money is refunded to the account specified by the buyer within 14 days.
If the items were paid by the bank transfer or at the time of the pick-up, the money is returned to the account specified in the return act.
All the garments have to be in their original packaging and have original labelling on them.
We do not accept returns with removed labels.
We do offer free return services, but you are responsible for the shippment of returned items back to us, as items lost in transit will not be compensated for.
---